CEO Ray Potter Will Join UnPanel Alongside Thought Leaders from Symantec, Intel Security, ARM, and Disconnect
Palo Alto, CA – December 3, 2014 – SafeLogic, the company re-inventing how encryption is delivered, is proud to announce that CEO Ray Potter has been invited to speak at another Telecom Council of Silicon Valley event. On Thursday, December 4, 2014, Potter will be a participant on the UnPanel on Privacy and Identity Management. The Telecom Council's UnPanels are a clever role reversal in which the experts do not prepare for specific questions, instead fielding an agenda dictated by the audience.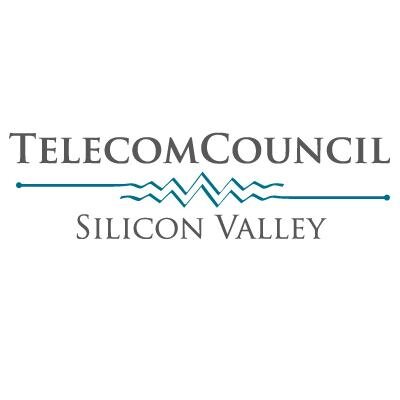 Ray Potter will join a strong group that includes Michelle Finneran Dennedy, VP and Chief Privacy Officer at Intel Security, Roger Casals, Senior Director, Product Management at Symantec, Marc Canel, VP Security at ARM, and Gus Warren, COO at Disconnect. The UnPanel is being held on Thursday, December 4, 2014 at 3:00 PM Pacific Time, hosted at Sony Mobile in San Mateo. The talk will be followed by the year-end Telecom Council cocktail party.
In 2013, Potter introduced the CryptoCompact product for the first time publicly at the Telecom Council's Mobile Forum on Wearables, part of the CTIA MobileCON in San Jose. CryptoCompact was designed for use in constrained environments, including wearables, industrial appliances, and Internet of Things (IoT) devices. Since then, SafeLogic's CEO has spoken at a series of major events, including the RSA Security Conference, CTIA Super Mobility Week, (ISC)2 Security Congress, Gartner, IEEE, and various other IoT and Wearable conferences.
"The Telecom Council's UnPanel is a stellar way for attendees to get their specific questions answered by privacy, security and identity management experts," said Potter. "I'm honored to sit on the stage and I can't wait to collaborate with the folks from Symantec, Intel Security, ARM and Disconnect to kick around ideas in this unscripted, unplugged environment!"
For more information on this session, SafeLogic's products and services, or Ray Potter's other upcoming speaking engagements, please e-mail Walter Paley, Director of Marketing, at Walt (at) SafeLogic (dot) com.
About Ray Potter
Ray Potter is the CEO and co-founder of SafeLogic, reinventing how crypto is delivered to vendors, enterprises, and governments worldwide. Previously, Ray founded Apex Assurance Group and led the Security Assurance program at Cisco Systems. He has been recognized as a thought leader in next generation security technologies, speaking at many significant industry events. Ray currently lives in Palo Alto and enjoys cycling and good bourbon (although not at the same time).
About the Telecom Council of Silicon Valley
The Telecom Council of Silicon Valley is where telecommunications meets innovation. They connect the companies who are building communication networks, with the people and ideas that are creating it – by putting those companies, research, ideas, capital, and human expertise from across the globe together in the same room. Last year, the Telecom Council connected over 1,000 executives from 500 telecom companies and 25 fixed and wireless carriers across 40 meeting topics.
About SafeLogic
SafeLogic's flagship products, CryptoComply for Mobile and CryptoComply for Server, are standards-based cryptographic engines designed for use in servers, workstations, appliances, and mobile devices. These modules have been fully validated to FIPS 140-2 and offer drop-in OpenSSL compatibility, a variety of connectors to accommodate unique product architecture, and instant compliance to SafeLogic customers.
Even better, SafeLogic offers RapidCert, the industry's only push-to-start validation service that drastically accelerates the process, requires zero engineering effort, no interaction with testing labs, and a fixed cost. SafeLogic's customers include McAfee (now part of Intel Security), Securonix, and Pulse Secure, among a growing list of the most influential and innovative companies in technology.
SafeLogic is privately held and is headquartered in Palo Alto, CA.
# # #