Ray Potter Will Lead Discussion of Security and Compliance at App-Solutely Enterprise Event on September 10th
Palo Alto, CA – September 4, 2014 – SafeLogic, the company re-inventing how encryption is delivered, is proud to announce that Ray Potter, CEO and co-founder, will speak at Super Mobility Week in Las Vegas next week.

Super Mobility Week is the new annual national conference organized by CTIA, the Wireless Association. 2014 marks the first year of the show, which will be held in Las Vegas, co-locating the previously separate CTIA and MobileCon events. The conference boasts several agendas for attendees with a specific focus, including App-Solutely Enterprise Round 5. In this half-day session, attendees will learn how to successfully create, build, deploy and manage secure enterprise mobile applications. They will receive actionable intelligence from enterprise mobility experts for building their enterprise-wide mobile strategy, developing enterprise mobile applications and managing their enterprise mobile ecosystem. The App-solutely Enterprise talks will be held at the Venetian resort in the Sands Expo and Convention Center, on MobileCON Thought Leadership Stage 2 on Wednesday, September 10, 2014.
In 'Mobile Security Today', SafeLogic's CEO will provide a comprehensive look at why attendees should care about security, compliance and validated encryption. Potter's talk is scheduled for 2:20 PM and will be immediately followed by a panel to further explore the topic. The panel will be moderated by Aaron Turner, President of Integricell, and Potter will be joined by SOTI's President and CEO, Carl Rodrigues, AirPatrol's CMO, Sage Osterfeld, and Digital Element's Lead Mobile Strategist, Aubriana Lopez.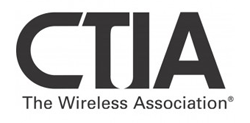 "The App-solutely Enterprise event offers an insider's look at corporate mobile issues," said Potter. "I'm looking forward to bringing an emphasis on security and compliance to this audience. It's the foundation for every successful deployment, but it's easy to overlook when planning shiny new apps. We'll work hard to show the audience a new perspective on that."
In addition to SafeLogic's participation, their customers are well represented at Super Mobility Week.
Globo will be exhibiting in Booth #7211, as well as presenting in three different talks:
Can Connected Life Offer a Better Quality of Life? Maybe?
Time: September 9, 2014 from 12:30 PM to 12:59 PM
Location: Sands Expo − Connected Life Zone on the Exhibit Floor
Speaker: Mittal Parekh, Senior Director of Product Marketing and Strategy at Globo
Modernizing the Mobile Field Sales
Time: September 9, 2014 from 2:00 PM to 2:29 PM
Location: Sands Expo − MobileCON Show Floor, Stage 3
Speakers:
Paul DePond, VP of Innovation and Technology at Globo
Yiannis Karalis, Director of Product Management at Globo
App-solutely Enterprise – EMM and MDM Panel
Time: September 10 from 1:35 PM to 2:15 PM
Location: Sands Expo − MobileCON Thought Leadership Stage 2
Speaker: Paul DePond, VP of Innovation and Technology at Globo
Symantec is featured in two sessions on the agenda:
Exploring Emerging Security Ramifications in M2M Networks
Time: September 9, 2014 from 2:30 PM to 2:59 PM
Location: Sands Expo − MobileCON Show Floor, Stage 3
Speaker: Vaughn Eisler, Business Development at Symantec
Emerging Threats in a Connected World
Time: September 11, 2014 from 12:30 PM to 12:59 PM
Location: Sands Expo − MobileCON Show Floor, Stage 1
Speaker: Jason Boswell, Global Senior Principal Technical Business Development Manager at Symantec
McAfee, now an Intel Security company, is exhibiting in Booth #4962 and will offer thought leadership in three presentations:
Leaving the Door Open: Security Risks in the Connected Home
Time: September 9, 2014 from 4:00 PM to 4:29 PM
Location: Venetian − Veronese 2501-2502
Speaker: Gary Davis, VP, Global Consumer Marketing at McAfee
Trends in Cybersecurity – What You Need To Know
Time: September 10, 2014 from 1:00 PM to 1:59 AM
Location: Sands Expo − MobileCON Show Floor, Stage 1
Speakers:
Alex Hinchliffe, McAfee Labs Mobile Research Manager
Bob Roche, Vice President of Research at CTIA
Ben Jun, VP and CTO at Cryptography Research, a division of Rambus
The Intersection Between Policy & Code: Trends in Privacy Engineering
Time: September 10, 2014 from 3:30 PM to 3:59 PM
Location: Sands Expo − MobileCON Show Floor, Stage 1
Speaker: Michelle Dennedy, Chief Privacy Officer at McAfee
In addition, SyncDog will exhibit in Booth #7711 and MicroStrategy will display in Booth #5347.
For more information on this session, SafeLogic's products and services, customer activities, or Ray Potter's other upcoming speaking engagements, please e-mail Walter Paley, Director of Marketing, at Walt (at) SafeLogic (dot) com.
About Ray Potter
Ray Potter is the CEO and co-founder of SafeLogic, reinventing how crypto is delivered to vendors, enterprises, and governments worldwide. Previously, Ray founded Apex Assurance Group and led the Security Assurance program at Cisco Systems. He has been recognized as a thought leader in next generation security technologies, speaking at the RSA Conference, CTIA MobileCon, (ISC)2 Congress, Wearables DevCon, and the International Cryptographic Module Conference, among others. Ray currently lives in Palo Alto and enjoys cycling and good bourbon (although not at the same time).
About SafeLogic
SafeLogic provides innovative encryption products for applications in mobile, server, appliance, wearable, and other constrained environments. Our flagship product, CryptoComply, provides drop-in FIPS 140-2 compliance with a common API across platforms, while our RapidCert process has revolutionized the way that certificates are earned. You needed SafeLogic six months ago. SafeLogic's customers include Juniper Networks, Good Technology, and Rockwell Collins, among a growing list of the most influential and innovative companies in technology.
SafeLogic is privately held and is headquartered in Palo Alto, CA.
# # #