Innovative Silicon Valley Security Company SafeLogic to Contribute Security Leadership to Industrial Internet Interoperability Non-Profit
Palo Alto, CA – March 19, 2015 – SafeLogic, the company re-inventing how encryption is delivered, has joined the Industrial Internet Consortium (IIC), founded in 2014 by AT&T, Cisco, General Electric, Intel and IBM. The non-profit organization is dedicated to breaking down the barriers of technology silos to support better access to Big Data with improved integration of the physical and digital worlds to unlock business value.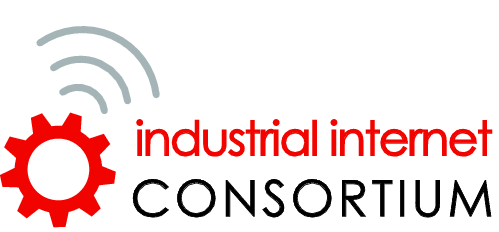 "We have been impressed by the traction of the IIC and it's the perfect time to get involved," said Ray Potter, CEO of SafeLogic. "We are looking forward to working alongside the members and administrators of the Consortium to improve security strategies for the future of the industrial internet!"
To kick off SafeLogic's involvement in the IIC, Potter will be attending and addressing the upcoming spring members' meeting. The conference will be held in Reston, Virginia from March 24th to 26th, 2015. The agenda includes a public event on the afternoon of the 26th, titled "From Vision To Reality: 365 Days Into The Industrial Internet Revolution", in which IIC delegates will discuss the outward-facing role of the consortium and the progress made in the first year of existence.
The IIC now boasts over 140 members and is growing quickly, much to the satisfaction of executive director Dr. Richard Soley.
"We are extremely pleased to welcome SafeLogic to the Consortium," said Dr. Soley. "Their efforts to innovate in the area of encryption for the Industrial Internet, the Internet of Things, and other constrained environments demonstrates a high level of commitment to security in our field and will have a strong positive effect on Industrial Internet Consortium activities."
For more information on SafeLogic's membership in the IIC, products and services, or CEO Ray Potter's other upcoming speaking engagements, please e-mail Walter Paley, Director of Marketing, at Walt (at) SafeLogic (dot) com.
About SafeLogic
SafeLogic's flagship product CryptoComply is a standards-based cryptographic engine designed for use in servers, workstations, appliances, and mobile devices. CryptoComply has been fully validated to FIPS 140-2 standards and offers drop-in OpenSSL compatibility, a variety of connectors to accommodate unique product architectures, and instant compliance for federal deployments to SafeLogic customers.
Even better, SafeLogic's modules include RapidCert, the industry's only validation service that drastically accelerates the process, requires zero engineering effort, and needs no interaction with testing labs- all at a fixed cost. SafeLogic's customers include Industrial Internet Consortium members Symantec and Intel (McAfee), among a growing list of the most influential and innovative companies in technology.
SafeLogic is privately held and is headquartered in Palo Alto, CA.
About the Industrial Internet Consortium
The Industrial Internet Consortium (IIC) was founded in March 2014 to bring together the organizations and technologies necessary to accelerate growth of the Industrial Internet by identifying, assembling and promoting best practices. Membership includes small and large technology innovators, vertical market leaders, researchers, universities and governments.
The goal of the IIC is to:
Drive innovation through the creation of new industry use cases and testbeds for real-world applications;
Define and develop the reference architecture and frameworks necessary for interoperability
Influence the global development standards process for internet and industrial systems;
Facilitate open forums to share and exchange real-world ideas, practices, lessons, and insights;
Build confidence around new and innovative approaches to security.
# # #