Former HP and Oracle Executive Joins Leadership Team of Innovative Encryption Provider
Palo Alto, CA – April 10, 2015 – SafeLogic, the company re-inventing how encryption is delivered, is proud to officially announce the addition of Doug Rossie to the executive team as the Vice President of Business Development and Partnerships.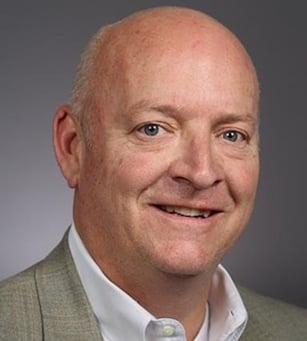 "After working in federal sales for technology vendors for years, I understand first-hand the pain points of FIPS 140-2 requirements," said Rossie. "I jumped at the opportunity to lead SafeLogic's Business Development efforts. These solutions are elegantly simple and the market is in dire need."
Prior to joining SafeLogic, Doug Rossie was a consultant specializing in federal sales, with an emphasis on the Department of Defense, leveraging his experience from over twenty years in enterprise software sales and channel sales. While in the trenches at Hewlett- Packard, Oracle, Novell, Mobile Armor, and Mocana, among others, Rossie was responsible for closing nearly $200MM in revenue.
"Doug is a fantastic fit for SafeLogic," said SafeLogic CEO Ray Potter. "With his track record selling to the DoD, Doug knows exactly what our customers are up against and how we can help."
For more information on SafeLogic's team, products and services, or CEO Ray Potter's upcoming speaking engagements, please e-mail Walter Paley, Director of Marketing, at Walt (at) SafeLogic (dot) com.
About SafeLogic
SafeLogic provides strong encryption products for solutions in mobile, Cloud, server, appliance, wearable, and IoT environments that need compliance to strict regulatory requirements. Our flagship product, CryptoComply, has been fully validated to FIPS 140-2 standards and offers drop-in OpenSSL and Bouncy Castle compatibility, a variety of connectors to accommodate unique product architectures, and instant compliance for federal deployments to SafeLogic customers. Even better, SafeLogic's modules include RapidCert, the industry's only validation service that drastically accelerates the process, needs no additional engineering effort, and requires zero interaction with testing labs – all at a fixed cost.
SafeLogic's customers include Symantec, Intel / McAfee, and Skyhigh Networks, among a growing list of the most influential and innovative companies in technology. SafeLogic was established in 2012, is privately held and is headquartered in Palo Alto, California.
# # #