Security Expert to Give Presentation on Entropy and Unveil New Product at 2nd Annual International Cryptographic Module Conference
Palo Alto, CA – November 18, 2014 – SafeLogic, the company re-inventing how encryption is delivered, is proud to announce that CEO Ray Potter will speak at the International Cryptographic Module Conference (ICMC) for the second consecutive year. Potter is expected to make a significant product announcement at the show. The event has grown significantly from last year's inaugural effort and SafeLogic is honored to be a sponsor for 2014, again providing attendee bags to all delegates.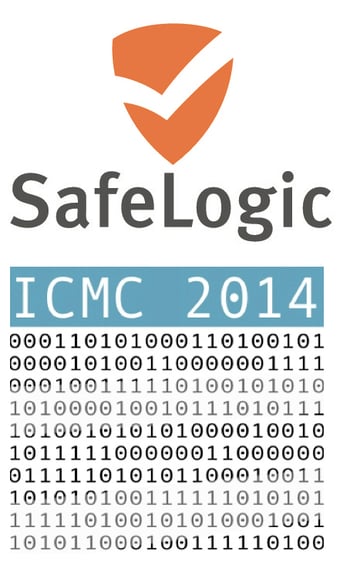 In 'Results of a Research Effort in Response to New Entropy Standards', SafeLogic CEO and co-founder Ray Potter will discuss for the first time in public the innovative company's technology developed to satisfy Special Publication 800-90 and the supplemental ITL Security Bulletin on entropy. SafeLogic's engineers began exploring the issue in 2013, when NIST re-opened the public comment period for SP 800-90A, creating a conundrum for companies seeking FIPS 140-2 validation. Now, Potter will display the results along with a new solution that promises to change the landscape of the industry.
"I'm unbelievably excited to get to this year's ICMC and share our hard work with the world," said Potter. "SafeLogic has a lot of things planned for 2015 and this conference is the perfect place to kick off the announcements!"
The conference is being held at the Hilton Washington DC in Rockville, Maryland, from November 19 – 21, 2014. This session will be held on Thursday, November 20th at 2:30 PM local time, on the Certification Programs track.
For more information on this session, SafeLogic's products and services, or Ray Potter's other upcoming speaking engagements, please e-mail Walter Paley, Director of Marketing, at Walt (at) SafeLogic (dot) com.
About Ray Potter
Ray Potter is the CEO and co-founder of SafeLogic, reinventing how crypto is delivered to vendors, enterprises, and governments worldwide. Previously, Ray founded Apex Assurance Group and led the Security Assurance program at Cisco Systems. He has been recognized as a thought leader in next generation security technologies, speaking at the RSA Conference, CTIA Super Mobility Week and MobileCON, Wearables DevCon, the International Cryptographic Module Conference, and various IEEE events, among others. Ray currently lives in Palo Alto and enjoys cycling and good bourbon (although not at the same time).
About ICMC
The International Cryptographic Module Conference was launched with its inaugural conference in 2013. It was founded and presented by the Cryptographic Module User Forum. CMUF provides a voice and communications channel between the community of unclassified cryptographic module (CM) and unclassified cryptographic algorithm developers, vendors, test labs and other interested parties, and the various national, international, and multi-lateral organizational committees, schemes, and policy makers.
About SafeLogic
SafeLogic's flagship products, CryptoComply for Mobile and CryptoComply for Server, are standards-based cryptographic engines designed for use in servers, workstations, appliances, and mobile devices. These modules have been fully validated to FIPS 140-2 and offer drop-in OpenSSL compatibility, a variety of connectors to accommodate unique product architecture, and instant compliance to SafeLogic customers.
Even better, once customers integrate a CryptoComply module, they are able to leverage RapidCert, the industry's only push-to-start validation service that drastically accelerates the process, requires zero engineering effort, no interaction with testing labs, and a fixed cost. SafeLogic's customers include Juniper Networks, Globo, and SecureAuth, among a growing list of the most influential and innovative companies in technology.
SafeLogic is privately held and is headquartered in Palo Alto, CA.
# # #