SafeLogic CEO Brings Expertise in Security to Wearables DevCon in San Francisco
Palo Alto, CA – March 5, 2014 – SafeLogic, the new industry leader in validated cryptography, is proud to officially announce the participation of CEO Ray Potter at the first ever Wearables DevCon. Potter will present 'Security Challenges in Wearables' on Thursday, March 6 at 11:00 AM.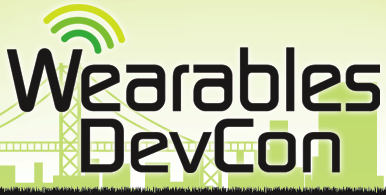 "Wearable computing devices are the Next Big Wave in technology, and the winning developers in the rest of the decade are going to be the ones who take advantage of these new technologies," said conference chairman Ted Bahr. "Wearables DevCon is for the day-to-day practitioners, the engineers, architects, and software developers who are actually in the vanguard of the movement, driving it forward on a technical level."
In 'Security Challenges in Wearables', attendees will learn about the potential vulnerabilities and technical constraints that vex security practitioners in the field. SafeLogic's CEO will also discuss innovative use cases, worst case scenarios for unsecured deployments, and how to apply lessons learned from the trenches of smartphone and tablet development.
"We've come a long way since mobility first began disrupting the enterprise through shadow IT," said Potter. "This is the natural progression as we seek smaller, faster, and more integrated wearables. The challenge is to translate our expertise in mobile security to these constrained devices."
To satisfy demand for world class security in the newest constrained devices, SafeLogic developed the CryptoCompact cryptographic module. First introduced at Potter's speaking engagement at the CTIA MobileCon event in October 2013, CryptoCompact was designed specifically to bring military grade, FIPS 140-2 validated encryption to wearables and other applications that require a small footprint. This was the inspiration behind Potter's 'Crypto for Constrained Devices' talk at the RSA Conference last week, as well as this 'Security Challenges in Wearables' session.
For more information, please follow @SafeLogic on Twitter.
About SafeLogic
SafeLogic Inc. was established in 2012 to reduce the time and complexity of integrating and validating world class encryption. Spun out from Apex Assurance Group, which has provided FIPS 140 consulting services to top companies for nearly a decade, SafeLogic delivers innovative security, encryption, and FIPS validation to applications for mobile, wearable, server, appliance, and constrained device environments.
SafeLogic is privately held and is headquartered in Palo Alto, CA.
# # #