Zscaler has grown by leaps and bounds since its inception. In early 2018, the company was listed on the Nasdaq, confirming official unicorn status.
Zscaler's products are Cloud-based information security solutions, designed to protect enterprise data by routing traffic from all devices through monitored and controlled points of presence. They boast over 100 data centers on six continents, handling over 40 billion requests daily. Threat intelligence is shared among these data centers, increasing the effectiveness for all clients.
Connection speeds are of utmost importance to their end users, so when FIPS 140-2 encryption came onto the radar, CryptoComply was an obvious choice. SafeLogic is proud to partner with Zscaler to deliver FIPS 140-2 validated encryption. While Zscaler is deployed in nearly 200 countries around the world, this initiative promises to accelerate the adoption within the single largest government - United States federal agencies. Stay tuned for updates from this growing partnership and be sure to check out the joint press release for more information!
---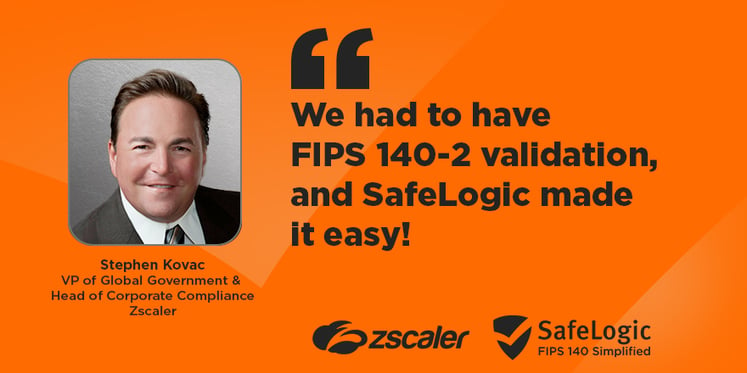 ---
FIPS 140-2 Validation Certificate #3154
FIPS 140-2 Validation Certificate #3154 - Security Policy
FIPS 140-2 Validation Certificate #3159
FIPS 140-2 Validation Certificate #3159 - Security Policy
FIPS 140-2 Validation Certificate #3188
FIPS 140-2 Validation Certificate #3188 - Security Policy
FIPS 140-2 Validation Certificate #4369