Since its inception in 1982, Symantec has grown into a Fortune 500 company through a combination of internal development, strategic acquisition, and partnering with industry leaders. At every step in the company's growth, they have expanded both their technological expertise and their understanding of customer needs. Their ability to successfully integrate internally developed with technologies they acquire has kept Symantec at the front of its industry and enabled them to provide best-of-breed solutions for millions of corporate and individual customers in more than 48 countries. It is what has earned the company almost every major technology award and top-tier rankings from industry analysts.
Symantec is a global leader in providing security, information management solutions to help their customers – from consumers and small businesses to the largest global organizations – secure and manage their information against more risks at more points, more completely and efficiently than any other company. The company's unique focus is to eliminate risks to information, technology and processes independent of the device, platform, interaction or location.
In a surprising move, Broadcom acquired Symantec's enterprise security business for $10.7 billion in cash in 2019, unifying CA Technologies, Blue Coat, and Symantec under Broadcom's mantle. It is truly an exciting time to be their partner for FIPS-validated encryption!
---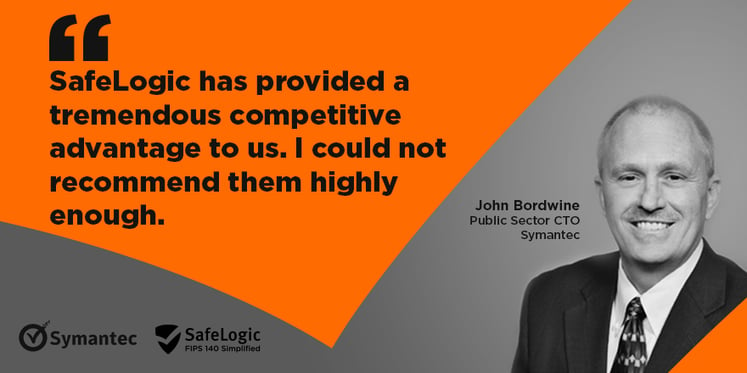 ---
FIPS 140-2 Validation Certificate #1937
FIPS 140-2 Validation Certificate #1937 - Security Policy
FIPS 140-2 Validation Certificate #2095
FIPS 140-2 Validation Certificate #2095 - Security Policy
FIPS 140-2 Validation Certificate #2101
FIPS 140-2 Validation Certificate #2101 - Security Policy
FIPS 140-2 Validation Certificate #2318
FIPS 140-2 Validation Certificate #2318 - Security Policy
FIPS 140-2 Validation Certificate #2849