SafeLogic Announces Immediate Availability of CryptoComply and RapidCert
Palo Alto, CA – March 6, 2013 – SafeLogic Inc. burst onto the Silicon Valley security landscape today, emerging from stealth mode with a complete, fully tested, already licensed, multi-platform encryption module product, CryptoComply, and a corresponding FIPS 140-2 validation service, RapidCert.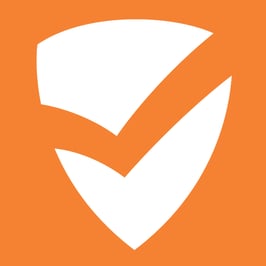 The federal IT budget offers huge opportunity for eligible vendors. Steven VanRoekel, US Chief Information Officer, allocated $78.9 Billion for 2013, according to publications from the Executive Office of the President. However, the US Government requires encryption validated for Suite B and FIPS 140-2 standards, creating a major barrier to entry. CEO Ray Potter and the SafeLogic team built CryptoComply to address the issues that have plagued vendors seeking to implement compliant solutions. As the founder of the consulting company Apex Assurance Group, Potter dealt firsthand with this frustration and the lack of viable product offerings.
"I've seen so many challenges that vendors consistently face, not only implementing cryptographic solutions, but also having them validated for compliance. As a result, we got to work building software, tools, and services to directly address those pain points."
– Ray Potter, SafeLogic CEO
CryptoComply is the result of SafeLogic's efforts, with an emphasis on ease of implementation. By streamlining the process, SafeLogic reduces the time to compliance by 90%, in addition to slashing the amount of resources required to be re-tasked from the engineering team. As a drop-in replacement for legacy cryptographic libraries, clients instantly reach FIPS 140-2 compliance upon successful integration of CryptoComply. Supported mobile platforms currently available are iOS and Android, with supported server platforms including Apple Mac OS X Server, Microsoft Windows Server, Red Hat Enterprise Linux, SUSE Enterprise, and CentOS.
The traditional FIPS 140 validation process of product integration, documentation, laboratory testing, and government validation can take well over a year. By offering instant compliance, SafeLogic satisfies most clients' requirements. However, some clients need a FIPS certificate in their own name per customer requests or competitive demands. SafeLogic has answered with RapidCert.
RapidCert allows clients to earn a NIST FIPS 140-2 certificate in their own name and in a fraction of the time of the traditional process. By leveraging considerable knowledge and experience, SafeLogic provides comprehensive services, including acting as the liaison to the testing laboratory and completely insulating the client from the headaches of documentation and testing.
Only someone who has completed the marathon of FIPS 140-2 validation many times could understand the hurdles and pitfalls of the process. CryptoComply and RapidCert, only from SafeLogic, create the first truly turnkey solution to earn a FIPS 140-2 validation when used in tandem.
About SafeLogic
SafeLogic Inc. was established in 2012 by Ray Potter as an extension of Apex Assurance Group. Headquartered in Palo Alto, SafeLogic delivers innovative security, encryption, and FIPS validation to applications in mobile, server, and appliance environments.
For more information, please visit www.SafeLogic.com and follow us @SafeLogic.
For additional inquiries, please contact Walter Paley, Director of Marketing at SafeLogic, via e-mail: PR@SafeLogic.com or on Twitter: @SafeLogic_Walt.
# # #