Ray Potter, Co-Founder and CEO of SafeLogic, to Speak Alongside the Legendary Whitfield Diffie at the Security Event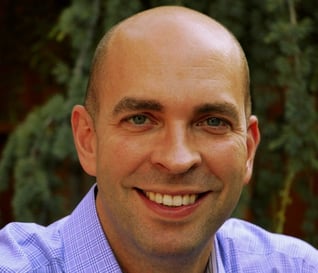 Palo Alto, CA – February 20, 2014 – SafeLogic, the new industry leader in validated cryptography, is proud to officially announce the participation of CEO Ray Potter and Advisor Board member Whitfield Diffie in the 2014 RSA Conference in San Francisco.
Potter will present 'Crypto for Constrained Devices – A Talk with Whitfield Diffie' on Wednesday, February 26, 2014 at 12:00 PM at the Moscone Center in San Francisco.
In this session, attendees will learn how technology's continual pursuit of faster, smaller and more deeply integrated solutions creates challenges for cryptographers, who must answer with crypto for constrained devices and still meet demand for high level security. Ray Potter will collaborate with the legendary Whitfield Diffie, who now sits on the Advisory Board for SafeLogic. Together, they will discuss the challenges and triumphs in this growing space and the strategies behind successfully securing such devices.
In response to these converging factors, SafeLogic developed the CryptoCompact cryptographic module. First introduced at Potter's speaking engagement at the CTIA MobileCon event in October 2013, CryptoCompact was designed specifically to bring military grade, FIPS 140-2 validated encryption to wearables and other applications that require a small footprint. This was the inspiration behind the 'Crypto for Constrained Devices' talk.
"Despite the recent controversy surrounding RSA and my philosophical differences with our competitor, being invited to speak at this is a great honor," said Ray Potter, Co-Founder of SafeLogic. "I look forward to sharing the stage with Whit, who has brought huge insight to the development of the CryptoCompact product and SafeLogic as a company."
For more information, please follow @SafeLogic on Twitter.
About SafeLogic
SafeLogic Inc. was established in 2012 to reduce the time and complexity of integrating and validating world class encryption. Spun out from Apex Assurance Group, which has provided FIPS 140 consulting services to top companies for nearly a decade, SafeLogic delivers innovative security, encryption, and FIPS validation to applications for mobile, wearable, server, appliance, and constrained device environments.
SafeLogic is privately held and is headquartered in Palo Alto, CA.
# # #