Duo Security is a Cloud-based access security provider protecting thousands of organizations worldwide, including household names such as Twitter, Toyota, Yelp, Zillow, and NASA. Duo combines modern two-factor authentication with advanced endpoint security solutions to protect users from account takeovers and data breaches. In their words, "it has never been easier to provide your end user's secure access to your sensitive data, while giving you the insight you need to make sure that they're accessing it from up-to-date and authorized devices."
All in the name of building the most-loved company in security, Duo Security co-founders Dug Song (CEO), Jon Oberheide (CTO), and their teams in Ann Arbor, San Mateo, Austin and London are working hard and SafeLogic is proud to be their chosen provider for FIPS 140-2 validated encryption.
Acquired by Cisco in 2018 for $2.35 billion USD, the story has only just begun!
---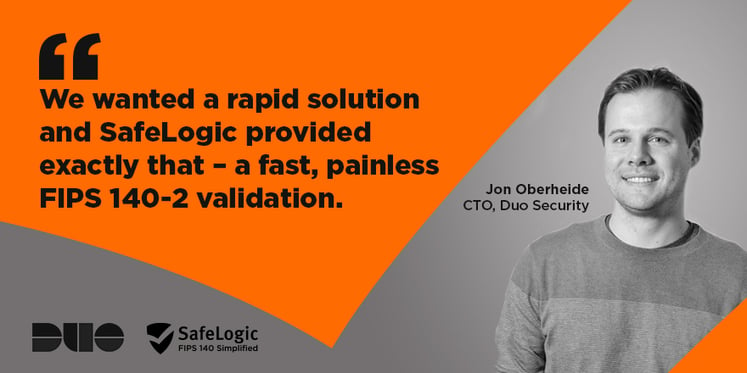 ---
FIPS 140-2 Validation Certificate #2671