OpenSSL 1.1's Big, Bright, FIPS Validated Future
July 19, 2016 •Ray Potter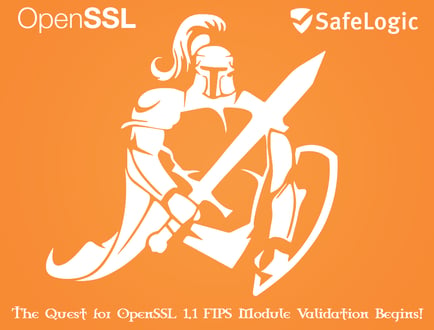 The OpenSSL project posted to their official blog today with some major news - OpenSSL 1.1 will be getting a FIPS 140-2 validated module! It's a huge deal and the SafeLogic team is proud to be leading the effort.
In September, OpenSSL's Steve Marquess explained in a blog post (FIPS 140-2: It's Not Dead, It's Resting) why the ubiquitous open source encryption provider would be hard-pressed to bring FIPS mode to the 1.1 release. With changes over the last few years at the CMVP, the viability of legacy OpenSSL FIPS module validations have been repeatedly threatened and the crypto community simply cannot accept the possibility of being without a certificate. An open source module with a communal certificate available is a crucial component that allows many start-up companies to test the waters in federal agencies and regulated industries before investing in a validation for themselves. Likewise, many major corporations have relied upon OpenSSL FIPS modules over the years as a building block for extensive engineering efforts. Without this commitment, many would have been caught in the dilemma whether to use the FIPS 140 validated open source module compatible with a rapidly aging, often-maligned older version of OpenSSL, or the new, sleek, secure OpenSSL 1.1, but without a FIPS validated module at its heart.
The choice will now be an obvious one, and the community can safely remove their heads from the sand and begin planning their future roadmap around a fully validated FIPS module for OpenSSL 1.1 and beyond.
As the OpenSSL team announced today, SafeLogic will sponsor the engineering work on the FIPS module and we will be handling the validation effort ourselves. (What, you expected us to hire an outside consultant? Surely you jest.) Acumen will be the testing laboratory, as they have been for many of our RapidCerts, and together we have high hopes for a smooth and relatively painless process.
Click to Tweet: Have you heard? @SafeLogic is leading #FIPS140 effort for new #OpenSSL #crypto module! http://www.SafeLogic.com/openssl-1-1-future/
One key element in the OpenSSL blog post that will surprise some folks:
"This is also an all-or-nothing proposition; no one - including SafeLogic - gets to use the new FIPS module until and if a new open source based validation is available for everyone."
Why would we agree to that? For that matter, why would we take on this project at all, while other "leaders" in the community relished the idea of a world without validated open source options?
At SafeLogic, we are true believers in the importance of open source, in encryption and elsewhere. Past versions of OpenSSL have provided a basis for SafeLogic's CryptoComply modules, so you may ask why we're doing this - why we're not just building it ourselves and letting the open source community fend for themselves.
Well, we thought about doing just that, but we decided against it for both altruistic and strategic reasons. We believe that SafeLogic has the chance to help not only the OpenSSL team, but the tech community at large. We realize that product vendors, government entities, education institutions, and other organizations need validated open source modules, and not all of them can or will implement SafeLogic solutions.
As a team, we believe that a rising tide lifts all boats, and we are putting that philosophy into action. The availability of an OpenSSL 1.1 FIPS module will provide greater security in regulated verticals and more opportunities for everyone working in this community. SafeLogic will be at the epicenter of the effort, of course, and I would be remiss if I didn't mention that our success in this endeavor will push SafeLogic even further forward as the true leader in providing validated crypto!
Our central role in the effort will ensure that nobody has more expertise or knowledge in the design, operation and validation of OpenSSL 1.1 modules than SafeLogic, and future versions of CryptoComply will be the best yet. Trust me, our customers will reap the benefits. We are happy to put in the sweat equity on the open source communal validation, knowing that when product teams need a FIPS 140-2 certificate in their own name, custom work, integration assistance, comprehensive support or anything else related to OpenSSL 1.1 and FIPS 140-2, SafeLogic will be the obvious choice.
We're very excited to work with Steve, the OpenSSL team, and Acumen, as we join forces to lead the OpenSSL 1.1 FIPS module through FIPS 140-2 validation. Stay tuned for updates!
For more information about the project, how to contribute, the future roadmap, or media inquiries, please contact us at OpenSSL@SafeLogic.com.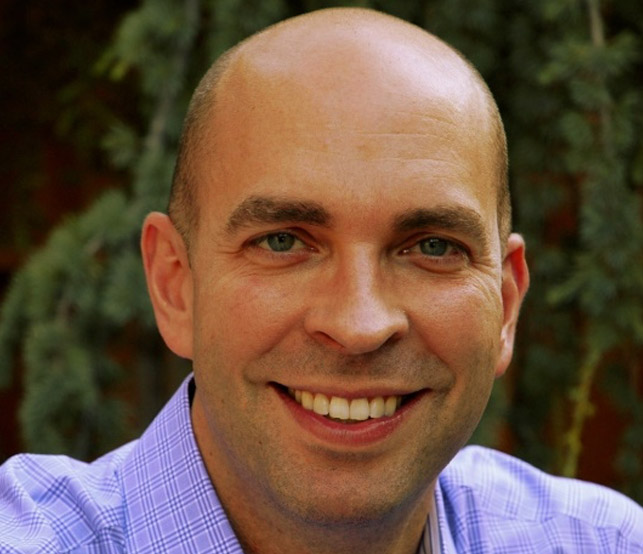 Ray Potter is the Founder of SafeLogic, which was spun off from his previous venture, the Apex Assurance Group consulting firm. He brings over 20 years of security and compliance experience, including leading teams at Cisco and Ernst & Young, to the operations team at SafeLogic. Ray loves playing guitar and flying airplanes.