FedRAMP Kicks It Up a Notch
March 23, 2017 •Walt Paley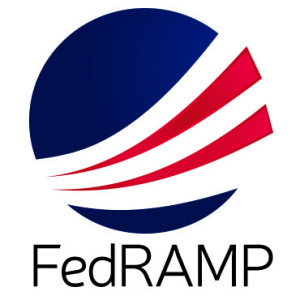 Have you been following the evolution of the FedRAMP program lately? They are proving to be as nimble as any other group in federal, and even better - they are putting an emphasis on transparency. Check out their blog Focus on FedRAMP for example. After we gave kudos to the CMVP for their recent renewed efforts, it wouldn't feel right to forget the folks at FedRAMP.
Last month, FedRAMP rolled out an update to their 3PAO Requirements. 3PAOs, Third Party Assessment Organizations, play a huge role in the process, just like the testing labs certified by NVLAP, the National Voluntary Laboratory Accreditation Program, do for FIPS 140-2. For each certification procedure to move smoothly, the 3PAOs and FIPS labs must meet an ongoing standard of excellence. In this case, FedRAMP worked with A2LA, the American Association for Laboratory Accreditation, and determined that they "need to strengthen the 3PAO accreditation requirements to provide for greater 3PAO oversight to ensure that a FedRAMP Accredited 3PAO provides the highest quality, most technically accurate assessments for the Cloud Service Providers (CSPs) who participate in the FedRAMP Program."
An even bigger step forward was taken when FedRAMP unveiled the FedRAMP Readiness Assessment Report (RAR) Template as part of their FedRAMP Accelerated Process initiative in the summer of 2016. Their primary goal was to give Cloud Service Providers a pre-audit tool to self-assess and prepare themselves for scrutiny. But even more importantly in my opinion, the RAR was created as a living document, intended to be updated as needed to shed light on areas that need further interpretation. (Pro tip - make sure that you download the latest version of the RAR when you are prepping and doing due diligence. 3PAOs must use the most current RAR template that is available on the FedRAMP website at the time of submission.) This has been a huge help for CSPs hoping to secure FedRAMP approval. We have had more than a few frantic phone calls from CSPs that were suddenly faced with a mandate for FIPS 140-2 validation and they didn't have a strategy. This should assist folks plan ahead and develop a more comprehensive plan in advance.
Despite our efforts to raise awareness about the requirement for FIPS 140 in FedRAMP over the last few years, it had still been a subject of debate. So it's great that FedRAMP has finally made it more explicit in the RAR. For example, Section 4. Capability Readiness, subsection 4.1 Federal Mandates, bluntly asks "Are FIPS 140-2 Validated or National Security Agency (NSA)-Approved cryptographic modules consistently used where cryptography is required?" This should be no surprise, of course. A federal program requiring the crypto to be federally approved. That makes more sense than many bureaucratic requirements, doesn't it? More below about the NSA caveat.
Further, in subsection 4.2.1. Approved Cryptographic Modules [SC-13]:
The 3PAO must ensure FIPS 140-2 Validated or NSA-Approved algorithms are used for all encryption modules. FIPS 140-2 Compliant is not sufficient. The 3PAO may add rows to the table if appropriate, but must not remove the original rows. The 3PAO must identify all non-compliant cryptographic modules in use.
FedRAMP is taking extra care to highlight the need for a FIPS validated module. They clearly had more than a handful of conversations with CSPs trying to argue for the use of a selection of algorithms from the CAVP list as 'good enough' and wanted to nip that in the bud. In fact, those were their bolded terms, not mine! The distinction is very important and the clarification was clearly needed.
I almost forgot. Circling back for those of you eyeballing the 'NSA Approved' verbiage as a potential loophole to bypass FIPS 140, I have just two words: Good. Luck.
That ubiquitous AES-256 implementation that you're hoping will satisfy this requirement, because, after all, it is an included component for NSA Suite B... yes, well, it's also included in FIPS 140-2 and therefore governed by CMVP/CAVP. So if there's no CAVP certificate, and it's not implemented as part of a CMVP validated FIPS 140-2 cryptographic module... well, let's just say that you already missed St. Patrick's Day and you're going to need a whole truckload of four-leaf clovers for that to pass muster.
FedRAMP is taking great steps to take the mystery out of the process, and one of those major clarifications is the explicit reliance on the CMVP and FIPS 140-2 validation. If you're reading this blog, you probably already know it, but nobody handles FIPS 140-2 requirements as quickly, easily, or effectively as SafeLogic. For more information, please explore our software module offerings at your leisure. They are designed to work in tandem with RapidCert and remove the hassle for your team. As always, contact us with any questions.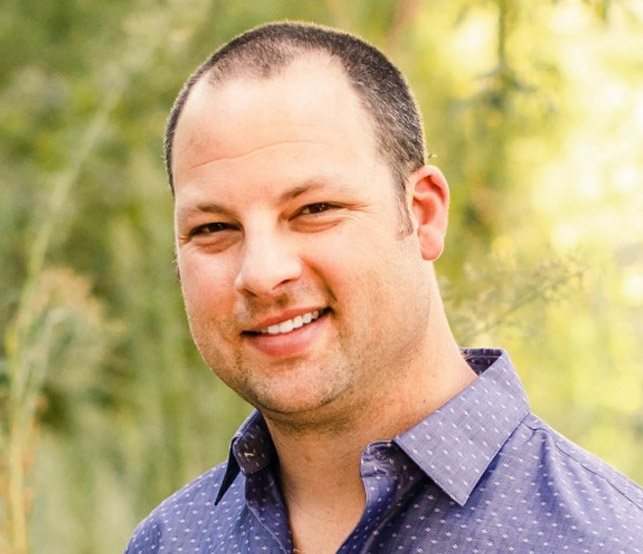 Walter Paley is the VP of Communications for SafeLogic. He is responsible for strategy, content, marketing, and outreach. Walt has worked with a series of start-ups and companies in growth stages, including Nukona (acquired by Symantec), Qubole, Bitzer Mobile (acquired by Oracle), and TigerText, among others. An Alumnus of the psychology program at UC San Diego, Walt lives in Southern California with his wife, kids, and their black lab, Echo.