Encryption Concerns in the UK
August 18, 2016 •Guest

This is a guest post from Amazing Support's David Share as a special contribution to SafeLogic.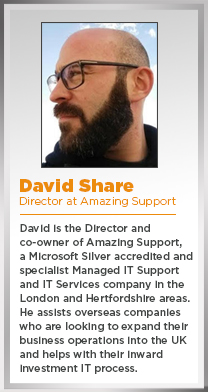 In the early days of 2015, the British Prime Minister at the time, David Cameron, put forth an idea to ban all forms of encryption in the United Kingdom (UK) dealing with software and especially embedded in messaging applications. This proposal to ban encryption followed Paris' Charlie Hebdo massacre, in which the attackers were thought to have been communicating with each other using apps similar to WhatsApp and iMessage. Were this ban to be realized, a backdoor would have to be created into any and all apps, whether web or mobile-based, that utilise end-to-end encryption.
Encryption has become a battleground as of late. Government bodies and those who fear that apps are being utilised for the propagation of terrorism seem to be firmly entrenched of the idea of creating backdoors in these apps. Technology companies, like Apple, and those who are trying to preserve what they perceive as the last vestiges of civil rights and privacies, are fighting to maintain encryption's independence. Needless to say, both sides have their pros and cons.
Creating a backdoor, according to proponents like Cameron and current British Prime Minister Theresa May, would ensure that law enforcement and government agencies are able to monitor and act upon those that would cause harm to the UK. When using the Charlie Hebdo massacre as an example of how a ban on encryption could have helped, it does make sense.
However, tech companies and cryptography experts fear that the creation of a backdoor does not ensure that it could only be used by the "good guys". To them, a backdoor is a legitimate vulnerability that could be equally exploited by foreign spies and corrupt police, among others. Businesses are concerned that it may portend the end of ecommerce as we currently know it, since almost all credit card transactions online are done through encrypted channels. If that encryption had a backdoor, it may create a sense of distrust among the consumer base and scare off business. Finally, there is the matter of privacy. If the encryption walls did fall by government command, then users are left terribly exposed and would have to endlessly worry if what they say online can be misconstrued as dangerous or worse, an act of terror.
The proposal has been legitimised and is known as the Investigatory Powers Bill (IPB) under Theresa May's leadership. According to May, the bill does not state that tech companies are forced to create backdoors in their encryptions. However, it does require companies to provide decrypted messages upon the presentation of a warrant. This is a problem in and of itself, as the messages from apps that utilise end-to-end encryption cannot be accessed by anyone without a proper password or code, and that includes the software publisher. So to comply with IPB and present a decrypted message, some sort of backdoor will be needed. Through the use of sly wording, May and the IPB is effectively forcing tech companies to create backdoors afterall, lest they face a potential ban from operating within the confines of the UK.
Already known as the Snooper's Charter, the IPB will test the limits to which tech companies and citizens are willing to relinquish a portion of their privacy. If the IPB ever becomes law, the government or any law enforcement agency must simply find cause to issue a warrant to gain access to any citizen's message history. May and her supporters insist that they will only do this to people who may pose a risk to the safety of the nation, but who is deemed to be a threat can take on many meanings. The opponents of the IPB are afraid that this could and would lead to breaches in privacy laws, even going so far as to say that it would go against portions of the European Convention on Human Rights. Those challenging the bill are questioning Britons about whether they want to join the ranks of countries such as China and Russia, which closely monitor and even dictate what sites can be browsed, what data can be accessed and what messages can be sent.
It seems that May and the current government are selling the IPB under the guise of improving national security. However, they have failed to answer opponents' concerns about the negative effects of the bill - the potential invasion of privacy and the creation of a new vector of attack for malicious hackers. May says that the bill does not infringe on the rights and privacies of the citizens but experts on the matter believe otherwise. More frighteningly, May and her party have yet to come up with a rational solution to the security problems that the creation of a backdoor poses.
If Britons were to stand up and made their voices heard they should do it sooner rather than later. The bill has already made it to the House of Lords and passed its second reading, and is now headed to the committee stage on the 5th of September. As it is, and without strong opposition from within the House or the people, the IPB will almost surely be passed and become law.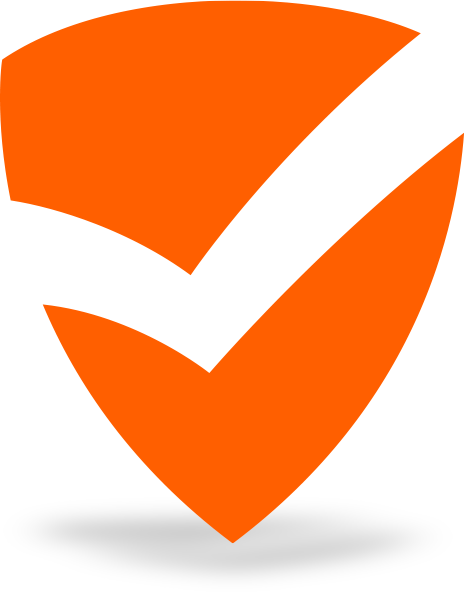 SafeLogic is proud to welcome guest bloggers from time to time. We hope you enjoy their unique perspectives!