Achieving Safe Harbor in Healthcare - Episode 2
July 13, 2016 •Walt Paley
Yesterday, I posted Episode 1, discussing some of the terminology and background for this discussion. Between the reputation hit and the financial penalties, we've established that achieving Safe Harbor should be a priority for every healthcare provider. Enduring a PHI breach is just no fun and it's not worth the risk. Now that Business Associates are included in the liability of a Covered Entity (see CHCS breach), it's more important than ever to know exactly whether appropriate encryption is always being used when accessing your patients' data, so let's cut to the chase. You need to confirm that every device that is authorized to access PHI is encrypting the data in full compliance with the Safe Harbor rule.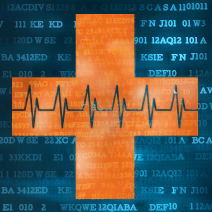 How do you know if the deployed encryption qualifies for Safe Harbor?
The HITECH Breach Notification for Unsecured Protected Health Information; Interim Final Rule was issued in August 2009 by HHS, stating that even in the event of device hardware being lost or stolen, it is not considered a breach if the data is fully obscured from intruding eyes. Here is the complete passage:
Protected health information (PHI) is rendered unusable, unreadable, or indecipherable to unauthorized individuals if one or more of the following applies:



(a) Electronic PHI has been encrypted as specified in the HIPAA Security Rule by ''the use of an algorithmic process to transform data into a form in which there is a low probability of assigning meaning without use of a confidential process or key'' and such confidential process or key that might enable decryption has not been breached. To avoid a breach of the confidential process or key, these decryption tools should be stored on a device or at a location separate from the data they are used to encrypt or decrypt. The encryption processes identified below have been tested by the National Institute of Standards and Technology (NIST) and judged to meet this standard.



(i) Valid encryption processes for data at rest are consistent with NIST Special Publication 800–111, Guide to Storage Encryption Technologies for End User Devices.


(ii) Valid encryption processes for data in motion are those which comply, as appropriate, with NIST Special Publications 800–52, Guidelines for the Selection and Use of Transport Layer Security (TLS) Implementations; 800– 77, Guide to IPsec VPNs; or 800–113, Guide to SSL VPNs, or others which are Federal Information Processing Standards (FIPS) 140–2 validated.


(b) The media on which the PHI is stored or recorded have been destroyed in one of the following ways:


(i) Paper, film, or other hard copy media have been shredded or destroyed such that the PHI cannot be read or otherwise cannot be reconstructed. Redaction is specifically excluded as a means of data destruction.


(ii) Electronic media have been cleared, purged, or destroyed consistent with NIST Special Publication 800–88, Guidelines for Media Sanitization, such that the PHI cannot be retrieved.
Let's break this down.
Safe Harbor applies if:
(a) Proper encryption is used, or
(b) Data has been destroyed properly.
We aren't talking about old PHI that was shredded on a discarded hard drive, we're talking about active data in use. The stuff that is being actively accessed and leveraged by healthcare workers on the devices that are being lost and stolen. So we can ignore part (b) for the purposes of this discussion, which will continue tomorrow when I post Episode 3, focusing on this active encryption. We will look at the actual verbiage used in each of NIST's referenced Special Publications referenced in part (a) and exactly how they require you, your facility, your competitors, your vendors, and your BAs to deploy encryption for each scenario.
Note that the Interim Final Rule even says that "The encryption processes identified below have been tested by the National Institute of Standards and Technology (NIST) and judged to meet this standard." It doesn't mention any other sanctioning body or agency that is authorized to assess whether the standards have been met. The buck stops with NIST.
Stay tuned!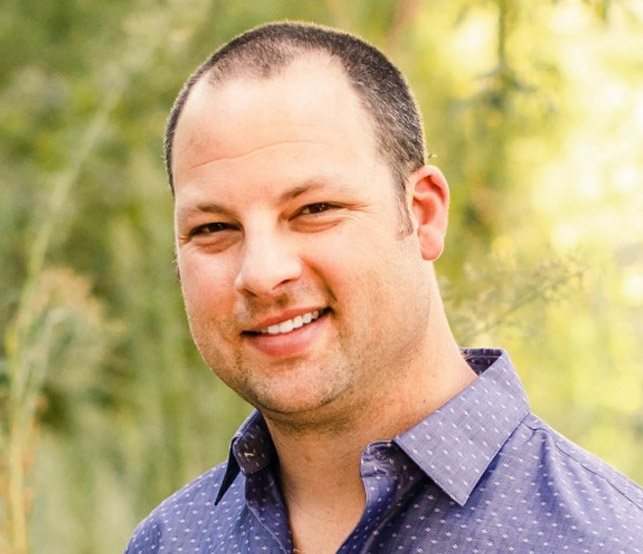 Walter Paley is the VP of Communications for SafeLogic. He is responsible for strategy, content, marketing, and outreach. Walt has worked with a series of start-ups and companies in growth stages, including Nukona (acquired by Symantec), Qubole, Bitzer Mobile (acquired by Oracle), and TigerText, among others. An Alumnus of the psychology program at UC San Diego, Walt lives in Southern California with his wife, kids, and their black lab, Echo.